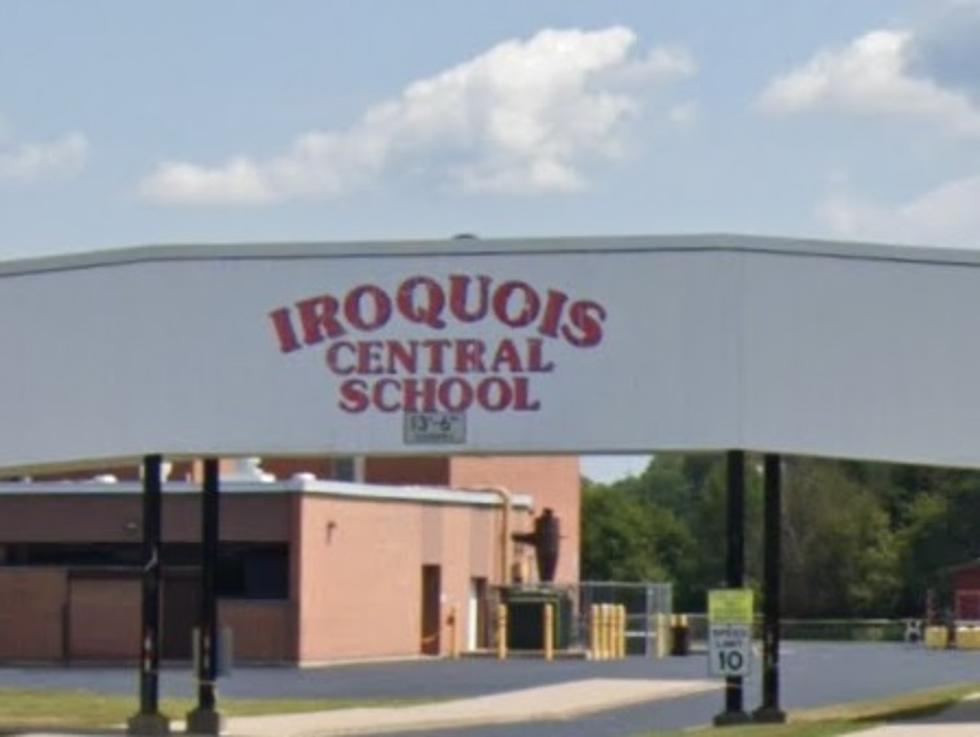 Iroquois School District Narrows Mascot Search To 25 Options
(Google Streetview)
Iroquois School District is going to change the name of their mascot.  They're down to 25 finalists and will be looking for your vote again.
For the past couple of months, the Iroquois School District has been going through the process of changing the name of its mascot.  They've been the Chiefs for years but will be changing it to show respect to Native Americans who have petitioned for them to do so.
"Iroquois has always said we want to honor and respect the Native Americans. Understanding their story and listening to what they have to say is very important in understanding and having empathy and compassion toward anyone in the world" - Iroquois Superintendant Douglas Scofield to WIVB
The process to change the mascot has already begun
The district asked people to send in their suggestions for what the name should be next.  They received a staggering 343 suggestions.  From there they narrowed the list to 25 and are now asking people to vote on their favorites.  The remaining 25 names are:
Badgers
Broncos
Champions
Chargers
Coyotes
Defenders
Fire Birds
Gladiators
Grizzlies
Hurricanes
Inferno
Iron Horses
Lightning
Mavericks
Otters
Phoenix
Rangers
Red Hawks
Red Storm
Stallions
Thunderbolts
Titans
United
Wild
Wolves
What is next for Iroquois?
The next step will be an electronic vote that will take place from December 1 - December 11th.  That vote will narrow the field down again to the top 5.  Each person will get one vote.
The final vote on the name will then take place from December 18th to January 5th.  They hope to have a new mascot name in place following that vote.
After they get an official new name, they will go through the process again for the design and hope to be all set with a new name and design by March.
Top School Districts In WNY
Here are the latest rankings of School districts in Western New York.
Gallery Credit: Dave Fields
The Best High School Rivalries In Western New York
East vs West, TNT, Paw Vs Claw, here are the best High School rivalries in Western New York
Gallery Credit: Dave Fields
Top 10 WNY Public High Schools According To US News and World Report
Check out the latest ranking of Public High Schools in WNY according to US News and World Report.
Gallery Credit: Dave Fields