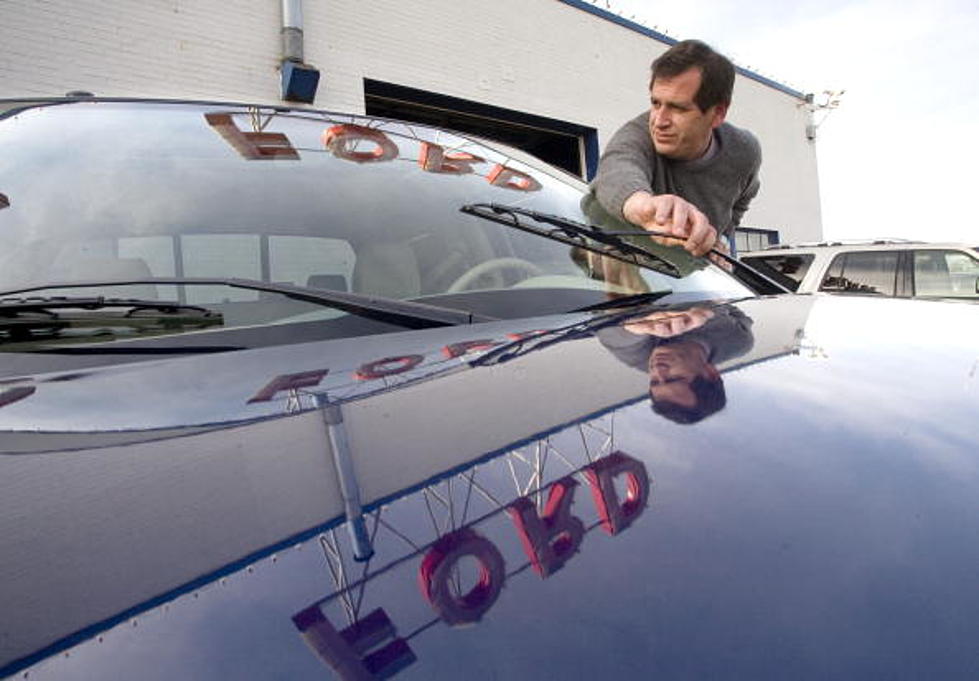 New York State Says No To Window Stickers!
Bloomberg via Getty Images
Many people who own cars in New York State have chosen to place some sort of sticker or decal on their windshield even though New York State law says you shouldn't.
It seems that there are more and more vehicles with multiple bumper stickers on them around town these days. If you drive, you probably are seeing many political stickers or the popular stick-figure family stickers. Turns out, these are not allowed on the windows on the front or rear of the car or truck.
New York State law only allows for stickers to be placed on/in specific locations on a vehicle.
According to NewYorkCarLaws.com:
New York window sticker laws:
Front windshield: no stickers allowed
Front side windows: no stickers allowed
Back side windows: no restrictions
Rear window: no stickers allowed
But when it comes to registration stickers, what are the rules? Does New York State have a specific law about registration stickers and where they should be placed? And why is it so hard to replace one? It seems like you have to be some sort of contortionist to get the proper angle to put them back in place.
The AAA says that:
In New York, you must attach any windshield stickers to the lower left-hand corner of the inside of the windshield, to the right of the inspection sticker (if you're looking at it from the driver's seat).
There are new stickers coming to a vehicle near you here in the Empire State. The inspection stickers have been redesigned.
LOOK: Cities With the Worst Commute in New Jersey
Stacker
compiled a list of the cities with the worst commutes in New Jersey using data from the
Census Bureau
.
Gallery Credit: Stacker
LOOK: Highest-Rated Free Things to do in New York, According to Tripadvisor
Stacker
compiled a list of the highest-rated free things to do in New York from
Tripadvisor
.
Gallery Credit: Stacker