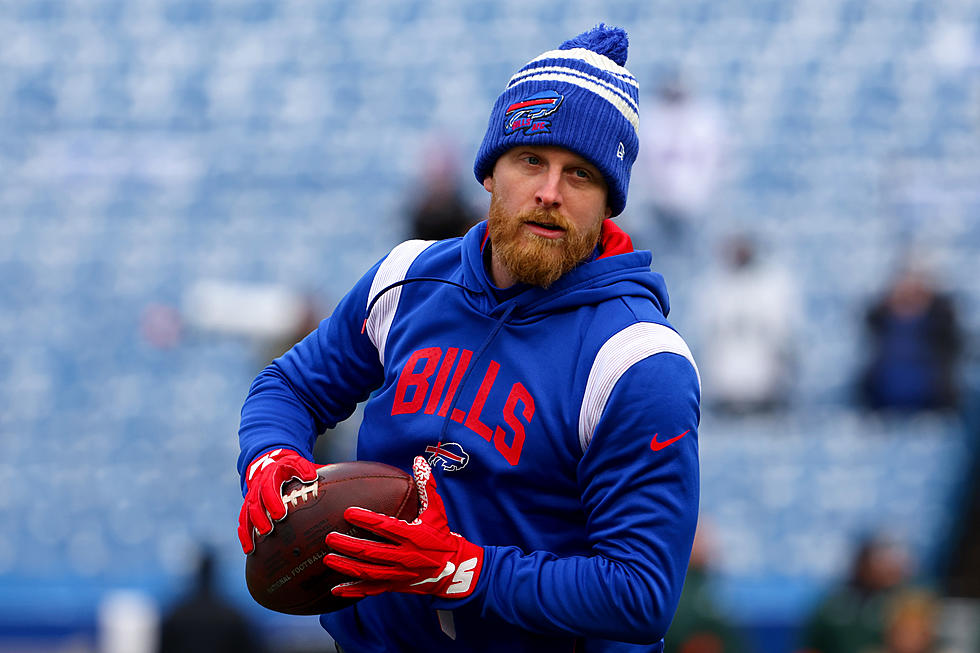 Cole Beasley Thinks Two Quarterbacks Are Better Than Josh Allen Right Now
Getty Images
What fun is an offseason without a little Cole Beasley controversy?  People are scratching their heads about something he tweeted...again.
It's been a pretty crazy ride with Cole Beasley over the last couple of years.  Without a doubt, he is one of the most firey players we've seen on this team in quite some time.  He is reliable and has been a good player since we picked him up from Dallas.
He's also been quite outspoken off the field.
Cole Beasley Off The Field
It started as soon as he got here really.  Dallas fans were throwing shots at him on social media by saying that he had been downgraded by coming to Buffalo.  He responded by telling those fans how much better the facilities were here than in Dallas.
Then the pandemic hit and he had completely different conversations on Twitter.  These ones were mostly about the vaccine and how he thought it was wrong for the NFL to force it on their players.  He said he was speaking up for the younger players who didn't feel like they had a voice or a choice in the matter.
He even said that he was being booed at the stadium because of his views.  It was something that many fans took offense to because they claim they were saying "Beeeeaaaasssseeee" as they used to for Bruce Smith (only that was Bruuuuuuccccceee).
Cole Beasley Leaves The Bills Then Retires
Cole was released from the Bills on March 17th of 2022 after he was granted permission to seek a trade.  He thought his time with the Bills had come to an end.  So he took a deal to play with Tampa Bay but quickly found out that that wasn't a great situation for him.  He decided instead to retire from football and walk away.
Cole Beasley comes back to The Bills
In December of 2022, Beasley began to talk with the Bills again and said that he really enjoyed his time in Buffalo and that he would like to come back.  So he did.  He signed a one-year contract.
Does Cole Beasley Want To Leave Buffalo Again?
Some have argued after seeing some of his recent comments online that he would prefer to be playing with another quarterback next season.
Aaron Rodgers is currently the focus of a trade between the Packers and the Jets.  It looks as though they both want the deal to happen, they're just trying to work out the specifics.  But in the meantime, Rodgers allegedly sent a list of players that he would like the Jets to target if he were to come to play in New York.
Cole Beasley Comment Makes People Wonder
It was this comment that has people scratching their heads:
So...both of these quarterbacks are better than the quarterback that is throwing you the ball?  While some receivers would give their left leg to come and play on a team with Josh Allen, Beasley is defending another quarterback that could be coming to a division rival and giving respect to another that is in the same conference.
Do I think he actually wants to go to New York?  No.  I think he just really respects Aaron Rodgers and wants him to be respected.
Is it a little perplexing to see someone defending a player that isn't on your team like this?  Absolutely.
Check Out The 11 Most Underrated Bills Offensive Players In The Past 30 Years
The Buffalo Bills have has some amazing players over the years. We all know the superstars so we wanted to put the role players in the spotlight with this list.
QUIZ - Can You Name These 25 Buffalo Bills Players?
Alright...Bills Football is here. How big of a fan are you? Can you name of 25 of these Buffalo Bills players?
Quiz: Did This Guy play for the Bills?