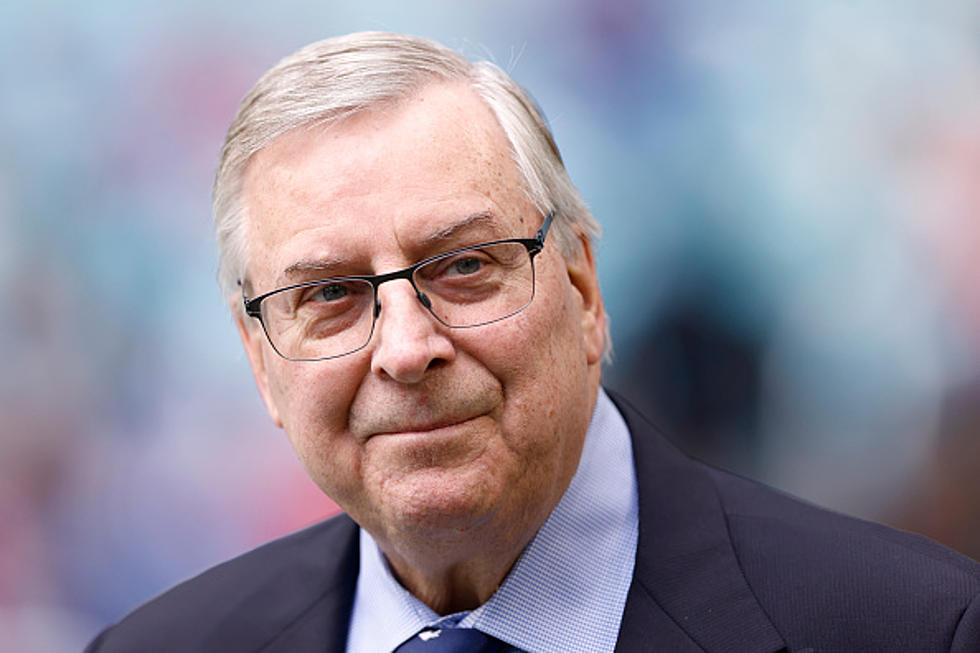 Buffalo Sabres Make a Huge Announcement on Monday
Getty Images
We're less than one month away from the Buffalo Sabres starting the preseason. The NHL off-season is the shortest among the four major sports (tied with the NBA), and soon we will once again be enjoying professional hockey in Buffalo.
The Sabres are mostly unchanged roster and front office wise from last season, other than the additions of players like Connor Clifton and Erik Johnson; both defensemen. However, the Sabres did have time to make a big announcement on Monday, which had two major aspects to it.
The Sabres have announced that team owner Terry Pegula will also now be the team President. Pegula and COO John Roth will run the business aspect of the franchise, with general manager Kevyn Adams handling the hockey aspect of the organization.
Terry Pegula announced that with these changes, "Pegula Sports and Entertainment (PSE) will dissolve and allow everyone to solely focus on their respectibe organization."
This means PSE, the Bills and the Sabres are no longer connected through PSE. They will each be their own organizations, which is a huge change in business operations for both teams. This will be the first time PSE is not involved in either the Bills or Sabres in over a decade.
This news comes a few weeks after former Bills EVP/COO Ron Raccuia left the organization for an unknown reason.
Bills and Sabres co-owner Kim Pegula is still recovering from her cardiac arrest last June. Terry Pegula continues to run the Bills and the Sabres in her absence.
These are big changes for both organizations. There's no word on if there will be any changes with other PSE properties, such as the Rochester Amerks, Buffalo Bandits and Black River Entertainment.
Top 10 Most Underrated Buffalo Sabres of All-Time
7 Moments We Want To Erase From Buffalo Sabres' History
These moments hurt our souls, made us cry, and we wish they never happened...but now that they have, we will never forget them.
Incredible Basement at Million-Dollar Home in Clarence
This million-dollar home for sale in Clarence could have the nicest first floor in all of Western New York.