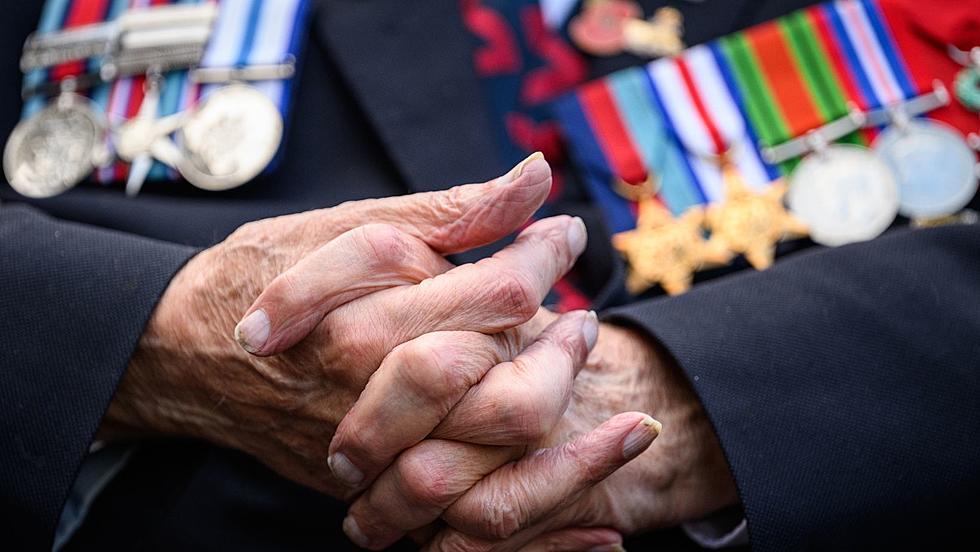 World War II Veteran Donates $6 Million To Hospice Buffalo
Photo Credit: Getty Images
You may have heard "it is more blessed to give than receive," and one war hero from Buffalo is showing our community what it means to give back. 
Listen to Clay & Company, Every Weekday Morning On 106.5 WYRK
Andrew Dodges is a retired engineer and World War II veteran from Buffalo, New York, and at 97 years old, he is making a huge impact on his community. 
Dodges donated $6 million this week to Hospice & Palliative Care Buffalo, an organization that cares for individuals suffering from serious illness, as well as their families and caregivers. 
Back in the '90s, Dodges witnessed this level of care first-hand when his late wife, Mary Ann, received care at Hospice. 
In memory of Mary Ann, Dodges chose to donate the $6 million to Hospice Buffalo. 
The money will create the Andrew J. and Mary Ann Dodges Center, which will expand training and education programs, and hold conferences and meetings, according to WGRZ. 
Christopher Kerr, the CEO of Hospice Buffalo, told WGRZ reporters that in the last three years, Hospice Buffalo has "expanded the number of patients we serve by 33 percent." The influx of patients at Hospice would require the campus to grow in order to properly serve the community, and thankfully with this donation, they should be able to do exactly that. 
The donation will also fund the Andrew J. and Mary Ann Dodges Fund to support hospice care in the Western New York community. 
Dodges dedicated his life to our country back in World War II, and being able to continually give back throughout his life is truly amazing. That is selflessness. 
Abandoned World War II Bunkers, Pennsylvania
Exploring An Abandoned Cold War Missile Site In Malta
War Eagle Monument