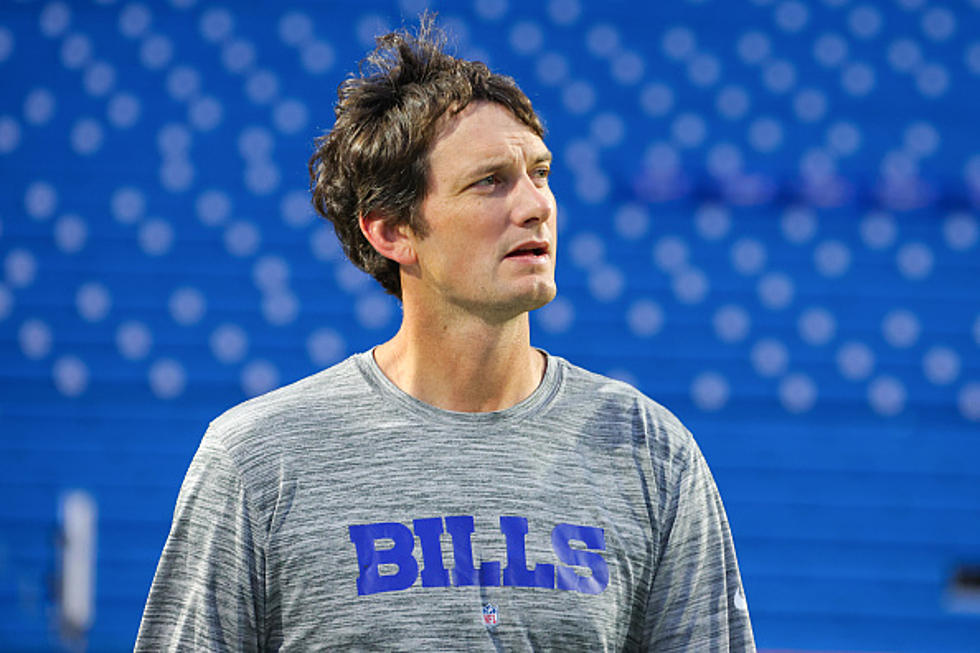 Buffalo Bills Fire Offensive Coordinator Ken Dorsey
Getty Images
Monday night's loss vs the Denver Broncos at Highmark Stadium was one of the low points of the Sean McDermott and Brandon Beane era in Western New York.
The Bills dropped to 5-5 and lost to a team who tried everything to give the Bills the game. The only problem with that is the Bills did everything they could to give the game to Denver.
The Bills lost 24-22 and on Tuesday morning, the Bills made a statement firing.
Adam Schefter reports the Bills have fired offensive coordinator Ken Dorsey. The Bills confirmed it shortly after.
Buffalo turned the ball over four times; two Josh Allen interceptions and two lost fumbles (one from James Cook and one dropped hand off from Allen).
The entire team played sloppy and down to the Broncos. Then the end of the game: head coach Sean McDermott called a second straight all-out blitz against Denver, even though it was 3rd and 16 and the Broncos were out of time outs and out of field goal range. The Bills were called for pass interference.
Then, the Bills were caught with 12 men on the field, which allowed Broncos kicker Phil Lutz a second chance at a game-winning field goal. That's on McDermott and he should get blame today, but it's clear the offense is broken and Dorsey has come under fire from fans and media for his play-calling and designs.
The Bills now have less than a 40 percent chance at making the playoffs and the Bills needed to do something to spark a fire under the offense. Dorsey's firing is it.
Dorsey first came to Buffalo in 2019 as their quarterbacks coach. He was promoted to offensive coordinator in 2022 after Brian Daboll was hired as head coach of the New York Giants.
Quarterbacks coach Joe Brady will take over as interim OC.
20 Worst Jobs To Do After Buffalo Bills' Loss
Nobody wants to go to work the morning after a Buffalo Bills loss, but these professions have it way worse by far.
Gallery Credit: Kadie Daye, Canva Image, Getty Image
15 Things You Should Never Do at a Bills Home Game
Things that are a no-no to do at a Buffalo Bills home game.
22 Famous Buffalo Sports Phrases Every Die-Hard Bills and Sabres Fan Knows
Being a sports fan in Buffalo is sometimes like knowing a different language. Here are 22 of our favorite Buffalo sports phrases you already know if you're a huge fan! And if you're new here, here's how to catch up.
Gallery Credit: Clay Moden