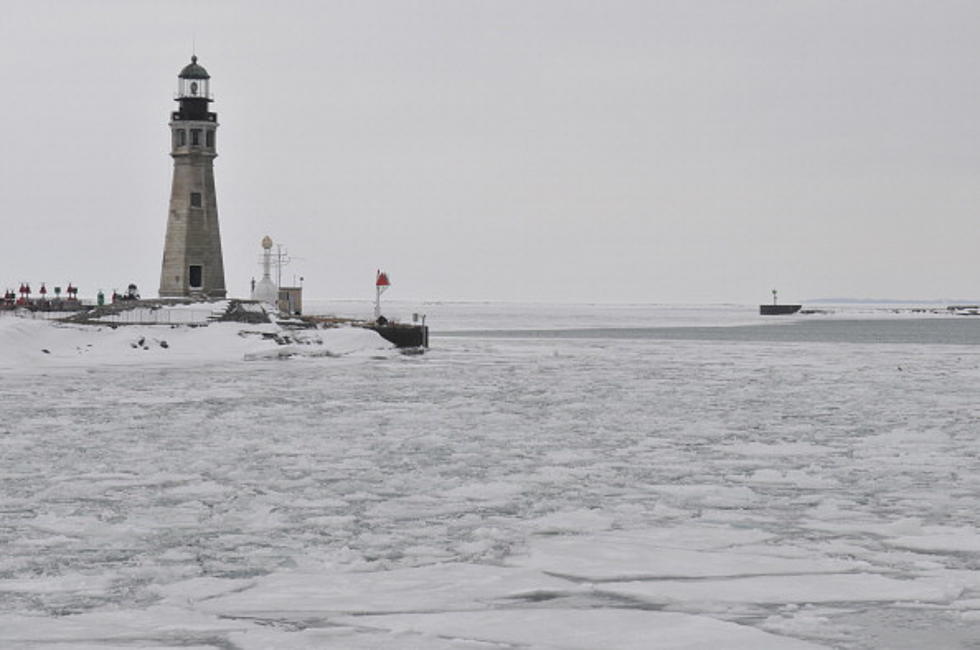 Who Remembers This Daring Ice Volcano Rescue On Lake Erie?
Universal Images Group via Getty
As warmer weather arrives and flooding becomes a concern for the area, there are also some interesting weather phenomenons that are happening on Lake Erie and the other Great Lakes. One of them is both beautiful and dangerous.
When the ice forms and the water plunges through like a geyser, it forms what is known as an ice volcano. Seeing the power of the water thrust through the ice is impressive and draws attention. This was the case in 1999 when a couple of young kids got trapped and needed rescue.
According to the story, there was a rescue so incredible and heroic, even Oprah was impressed.
Erie County Sheriff's Detective Chester J. Krupczyk Jr. slid headfirst inside a 15-foot-tall ice volcano on Lake Erie on Jan. 14, 1999, his life, as well as that of the boys he was trying to save, was suddenly at risk.
Detective Krupczyk was given a trip to the Bahamas as a gift for his bravery in the rescue! It is a story that many around Western New York won't forget and is also a great reminder that Mother Nature is powerful and also something to be cautious about.
The forecast for Buffalo and Western New York has called for heavy rain and warmer temperatures this week. As is usual for Buffalo, there are issues with ice jams and localized flooding to be concerned about. The good news is that the municipalities that see this year after year have been out preparing for it by cutting ice channels and clearing heavy snow and piles near the trouble areas.
7 Friendliest Towns In New York State
Some of the absolute friendliest towns in New York State.
The 5 Most Dangerous Roads In New York State
The most dangerous roads in New York.
13 Smells You Can Identify Immediately In WNY