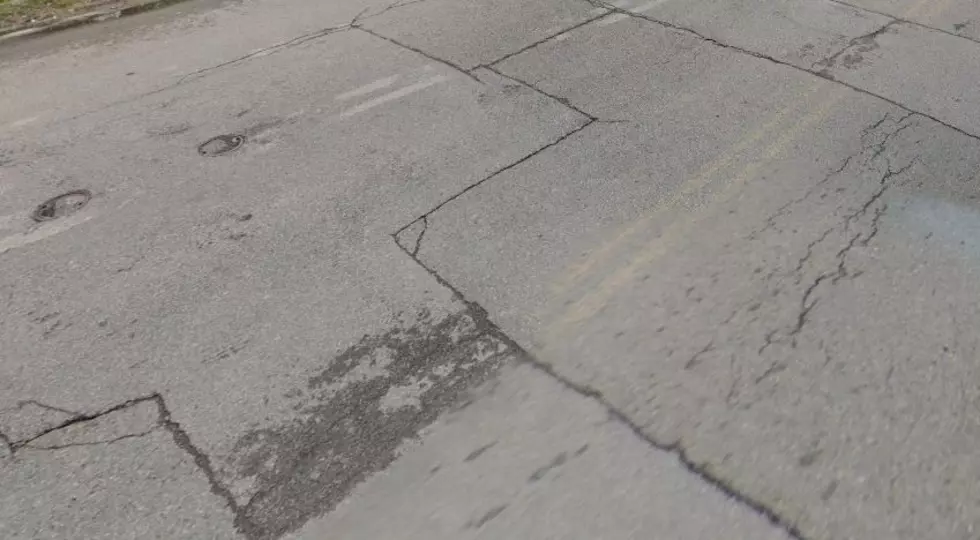 The Truth Behind Crooked Lines On Forest Ave In Buffalo
Photo Credit: Google Maps
This weekend social media was up in arms over what was the worst lane painting job in the history of Buffalo, New York.
Feel Good Mornings With Dave Fields. Weekday Mornings from 6-10am
Pictures of the crooked and curvey painted lines on Forest Ave had people all over Western New York up in arms over how could someone do a job like that.
GObike Buffalo
GOBike Buffalo has received grants wot work with the City of Buffalo to see where bike lanes are needed and make sense along roads within the city limits.
They were testing out the bike lanes on Forest Ave but when they added the temporary bike lanes, there were no center lanes and drivers were becoming confused.
To help out drivers, they quickly added some temporary center lanes, which lead to the crooked and curvy center lanes you see in the above picture.
New temporary lines will be repainted early next week depending on the weather and GObike Buffalo will collect data on the usage of the bike lanes along Forest Ave through November to see if permanent lanes should be added.
A mini speed bump will also be installed on a temporary basis during the data collecting time frame.
Western New Yorker's Favorite Places To Get Ice Cream
We love to eat here in Western New York and when we are not downing wings, we love to grab some ice cream for dessert.
Most Common Traffic Violations In New York State
If you have spent any time driving along the roads, highways, and byways of New York you know that there are a lot of bad drivers on the road.
New York's Most Expensive Home For Sale Is Crazy Amazing
Did you ever wonder what the most expensive house for sale in New York looks like? Wonder no more, here is what $175 million dollars will get you in New York State.