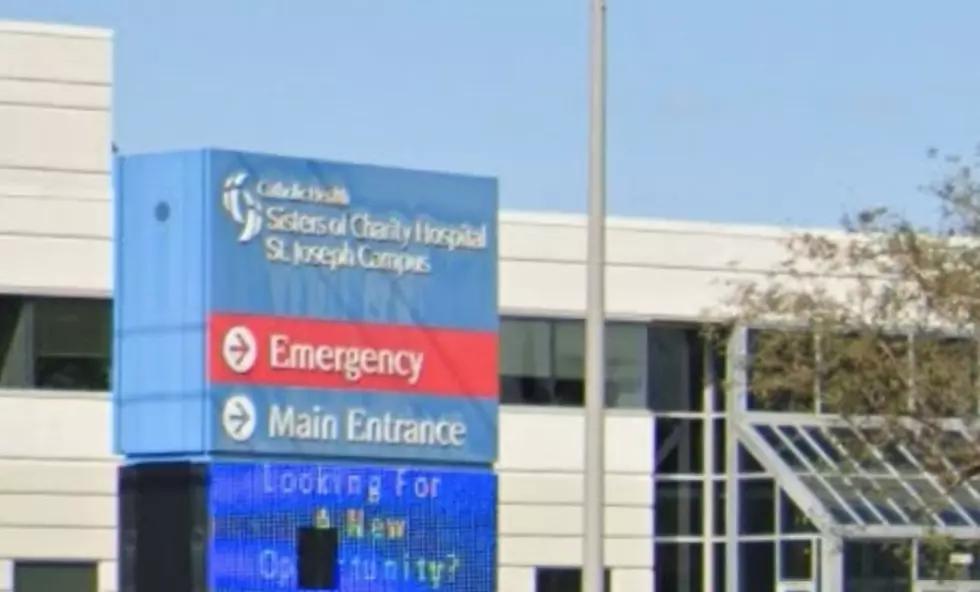 First COVID-19 Patient For Cheektowaga Hospital Reflects One year Later
Credit: Google Street View
George Stokes has always been an upbeat and extremely nice man, whenever I would see George he would either have some kind words of wisdom for me, or he would be asking me for one of my "Throwback Mixes" on CD. One year ago, George was the first COVID-19 patient to be admitted to what became the St. Joseph Campus coronavirus treatment center.
Back in March of 2020, George was not feeling well, he had a fever, after being tested it was determined that George was in fact infected with the coronavirus, he was then admitted to what became the only coronavirus treatment center, Sister of Charity Hospital St. Joseph Campus in Cheektowaga. George went into cardiac arrest and had a blood infection during his illness, he spent most of his time at the hospital in a coma and on a ventilator as the staff worked around the clock to keep him alive.
I was sitting in my reclining chair and I couldn't take it anymore, I got up and went to the hospital at that moment, if I would have waited an hour later, my family would have found me in my chair dead.
said, George Stokes according to spectrumnews.com
One year later George still has trouble walking, talking and his memory is not what it use to be, he spent some time at Kenmore Mercy Hospital for his rehabilitation treatment and he is doing better, he mentioned that he's grateful for the staff at the Sisters of Charity Hospital, and he thanks God for his amazing recovery.