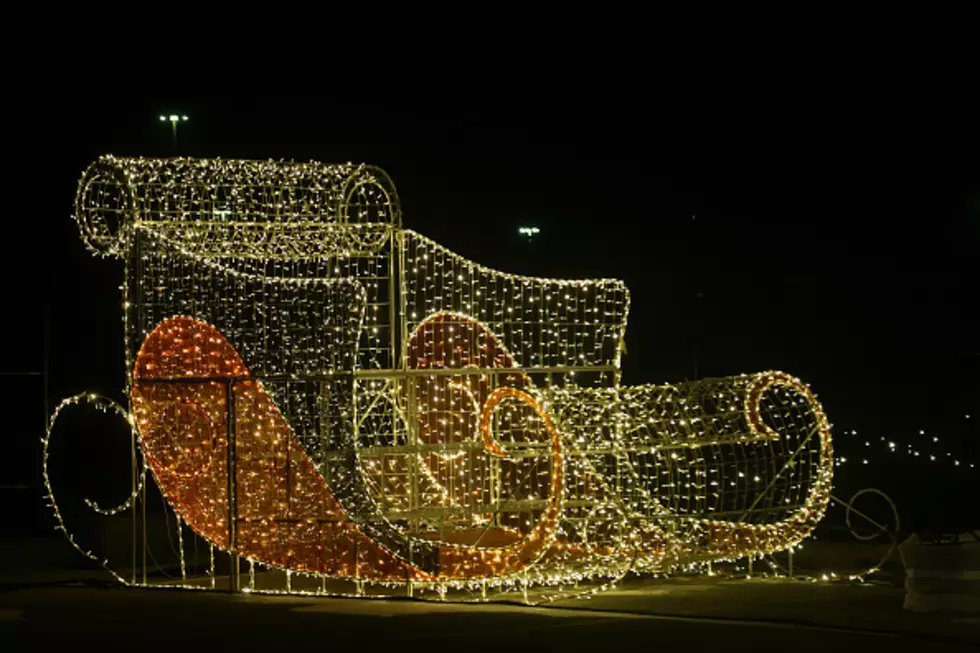 Massive Holiday Lighting Display Returns To Western New York
NurPhoto via Getty Images
The fall is here and the long days are gone. While we get out coats and gloves, the leaves are changing and that can only mean one thing. The Holidays will be here soon!
It's not even Halloween yet and there are stores filled with Christmas decor and gift ideas. The hot deals are already happening online and most major retailers are ready for the season! If you are excited for the Holidays here in Western New York there is one event that you need to circle on the family calendar!
The Fairgrounds Festival of Lights is back for the 2022 Holiday season and this year's edition could be the best yet!
The Festival experience includes drive through light displays, a visit with Santa, live reindeer, the all new Santa's Christmas Express Train Ride, an illuminated pixel show choreographed to music and more! There will also be indoor kiddie rides, food and shopping vendors and an outdoor European market.
The fun starts at dusk the day after Thanksgiving and will run through Christmas. It sure is a great way to celebrate the season or wrap up a long day of shopping.
Is the season starting sooner and sooner every year? I know plenty of people who get upset with the early push to Christmas. But if you are a retailer, it makes perfect sense. Get the shoppers excited early and be the first to bring them in. For us at home, we choose to wait to decorate for Christmas closer to the actual day but that doesn't mean we haven't started shopping and taking advantage of the great deals!
Amazing Mansion For Sale in Western New York
Check out this
home
that is listed for $750k but should cost way more.
10 Easy, Make-Ahead Tailgate Recipes For Bills Games
Here are some easy, make-ahead recipes to have in your back pocket to bring your tailgate party to a new level.