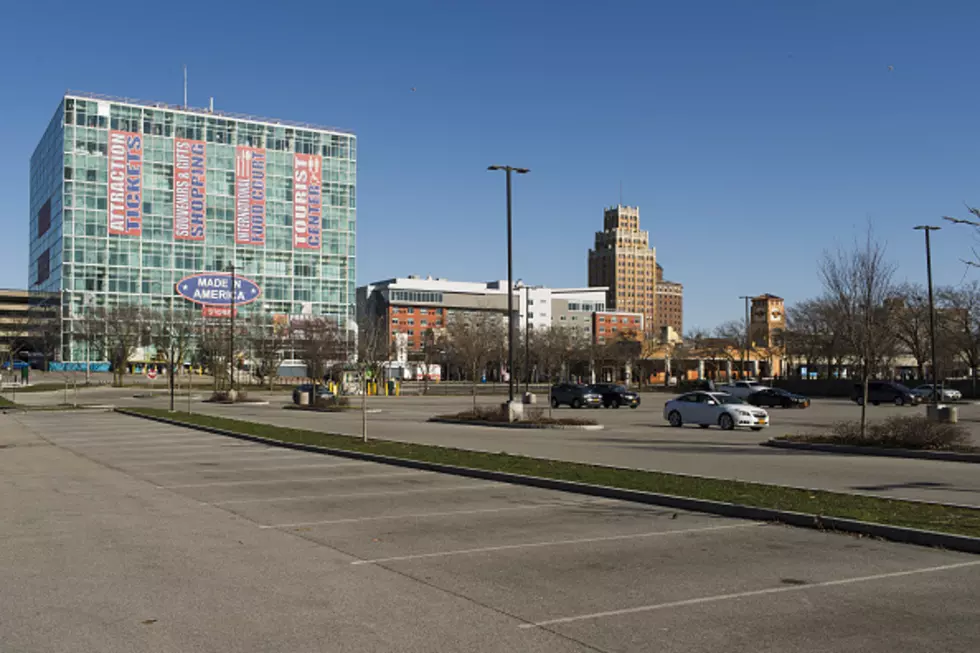 Drivers In Niagara County Just Got A Huge Gift
Anadolu Agency via Getty Images
There was a big vote that took place in Niagara County that was a huge gift for those who drive. As gas prices are slowly falling back, the Niagara County Legislature has announced a boost.
Starting June 1st, the sales tax on fuel is going to be capped at three-dollars a gallon. The move will save drivers several cents per gallon when it comes time to fill up their vehicles.
The state has already announced it's going to temporarily suspend its gas tax from June 1st through the end of this year.
Prices for just about everything have gone through the roof. And speaking of roofs, have you seen the prices for repairs and construction these days? From the roof to the carpeting and windows in your home, there are crazy prices right now for anyone thinking of doing any sort of upgrade to the house.
But, for now, drivers in the area will get some relief from high gas prices and taxes in Niagara County. The county feels that the tax "holiday" will not affect the bottom line. Hopefully the other counties will agree and do the same. Meetings are scheduled over the next couple of days and weeks among the other counties in Western New York.
PICTURES: See Inside 'Yellowstone' Star Hassie Harrison's Spectacular $2.7 Million Villa
Yellowstone star Hassie Harrison is selling her stunning villa in a private California canyon, and pictures show a rare property that's worth every penny of her nearly $2.7 million asking price.
Harrison's 3-bedroom, 3.5-bathroom, 2,579-square-foot home was built in 1958 and has since been updated into a Mediterranean-style villa.
The property is remarkably secluded, with just one small, private road leading to the gated front of the home. It opens onto soaring canyon views at the back of the property, and almost every interior room boasts stunning views out over the canyons, while the exterior boasts outdoor living spaces, a fireplace and more.
PICTURES: See Inside Taylor Swift's Luxurious Childhood Home
Taylor Swift's luxurious childhood home is for sale for just under a million dollars, and pictures show a well-appointed residence that's a fitting home for a future superstar. The 5-bedroom, 4-bathroom, 3,560-square-foot Georgian Colonial in suburban Reading, Pa., has been completely renovated, and it features a sweeping staircase, a formal dining room, a study with a fireplace and a formal living room with a fireplace and French doors that open onto a side porch.
There's also a gourmet kitchen, a large master bedroom with an attached master bathroom, a bonus room, a separate laundry room and a detached garage.
22 Things You Did Not Know About Justin Bieber