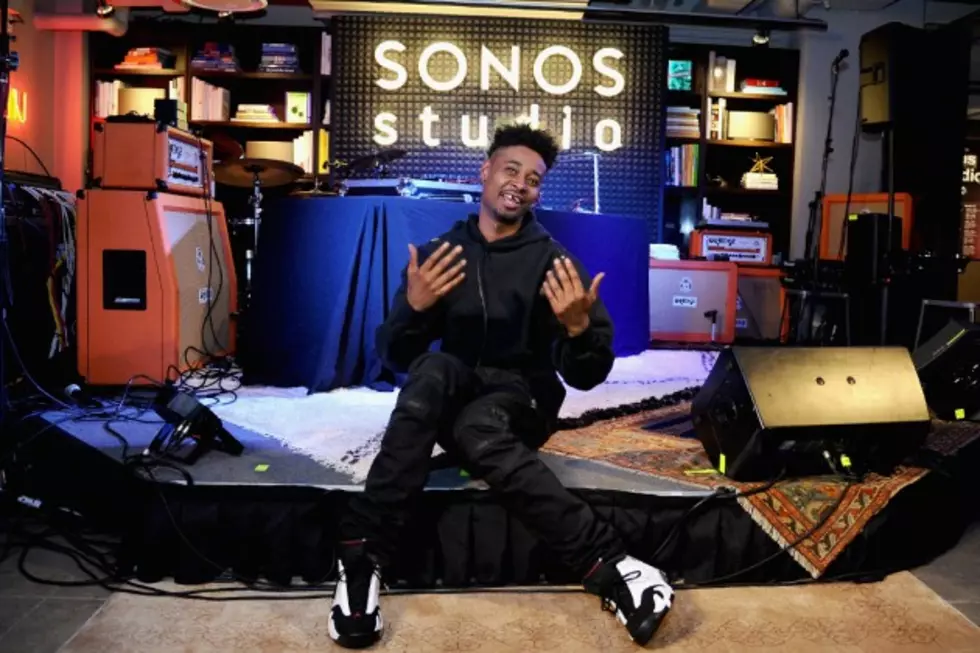 Danny Brown Writing Children's Book Dedicated To 'Self-Esteem In Black Girls'
Ilya S. Savenok, Getty Images
When you think of Danny Brown's music, a soundtrack for family fun doesn't come to mind. But the Detroit MC, who knows all about hardships and making something out of nothing, is seeking to expand his audience by stepping out of the booth and into the publishing world by writing a new book.
In an interview with Kyran Wheatley on triple j radio in Australia, the rapper revealed he's writing his first children's book dedicated to empowering young black girls, which was inspired by his own 13-year-old child.
"It's something for my daughter... I've got to finish it though, I want it to be real Dr. Seuss-y. 'The Grinch,' 'Green Eggs and Ham' and 'One Fish, Two Fish'... "It's really about self-esteem in black girls, I guess," he said while on tour Down Under. "You know how black women do so much -- process their hair, change their eye color -- it's really about a little girl who does all these things to herself and changes herself and she realizes she's just better off the way she is."
While the 'Smokin & Drinkin'' rhymer is focused on this venture, he's not forgetting about his roots. Danny has been in the studio with a broad range of beatmakers lately.
"[I'm] pretty much just working with the same producers I work with, Paul White and SKYWLKR," he stated. "I went to L.A. and worked with the Alchemist for like a week -- I think that's going to stick on the album. I'm just being real … going real hard with this album … I want to put out the best possible album I can put out with this one. [I] always gotta try and top myself and who else is better competition than yourself?"
Get details on Danny Brown's new book below.
Listen to Danny Brown's Full Interview with Triple J Radio
See 10 Rappers & Singers Promoting Unexpected Products