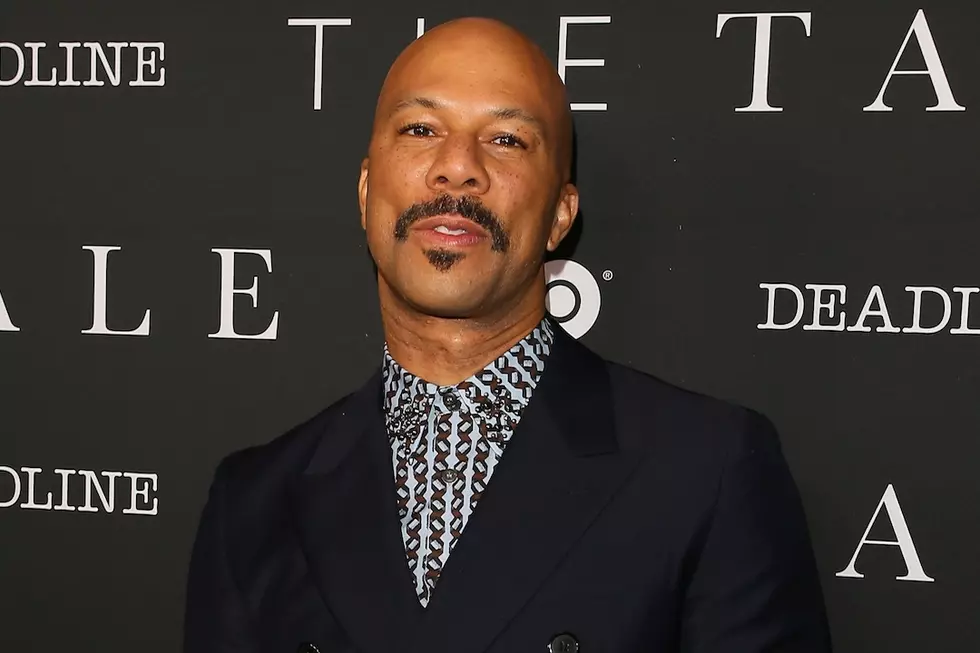 Common to Assist in Starbucks' Racial-Bias Training for Employees
JB Lacroix, Getty Images
Next Tuesday (May 29), Starbucks will close their stores for a day to conduct a company-wide racial-bias training for their workers in response to the outcry after two African-American men were racially profiled in one of their Philadelphia stores.
According to USA Today, rapper-actor Common will assist with the tolerance training program. Apparently, the Chicago rapper and other influential executives have recorded video messages that will help employees be more welcoming to customers.
The workshop will take place at over 8,000 company-owned Starbucks stores in the U.S. as well as at the corporate offices. The session will begin in the mid-afternoon and will last for three to four hours. Although attendance isn't mandatory, an estimated 175,000 employees are expected to take part in the workshop.
Attendees will watch the video messages on designated iPads and will be informed of the company's new policy and guidelines, and provide tips on what they can do to "create a more welcoming Starbucks." The video describes the training as an opportunity to have a real discussion about racial bias and how affects public accommodations.
"We're here to make Starbucks a place, where everyone, everyone feels welcome," CEO Kevin Johnson said in his video for the workshop.
Since the incident at the Philadelphia store, Johnson has personally apologized to the two men, who received an undisclosed financial settlement.
Earlier this week, Starbucks announced that store restrooms would be available to the general public, no matter if a customer makes a purchase or not. Starbucks Chairman Howard Schultz said the company used to have a "loose" policy of only allowing paying customers to use the bathroom, but they have now changed that rule.
"We don't want to become a public bathroom, but we're going to make the right decision 100 percent of the time and give people the key because we don't want anyone at Starbucks to feel as if we are not giving access to you to the bathroom because you are less than. We want you to be more than," he said.
50 Greatest East Coast Hip-Hop Albums of the 1990s