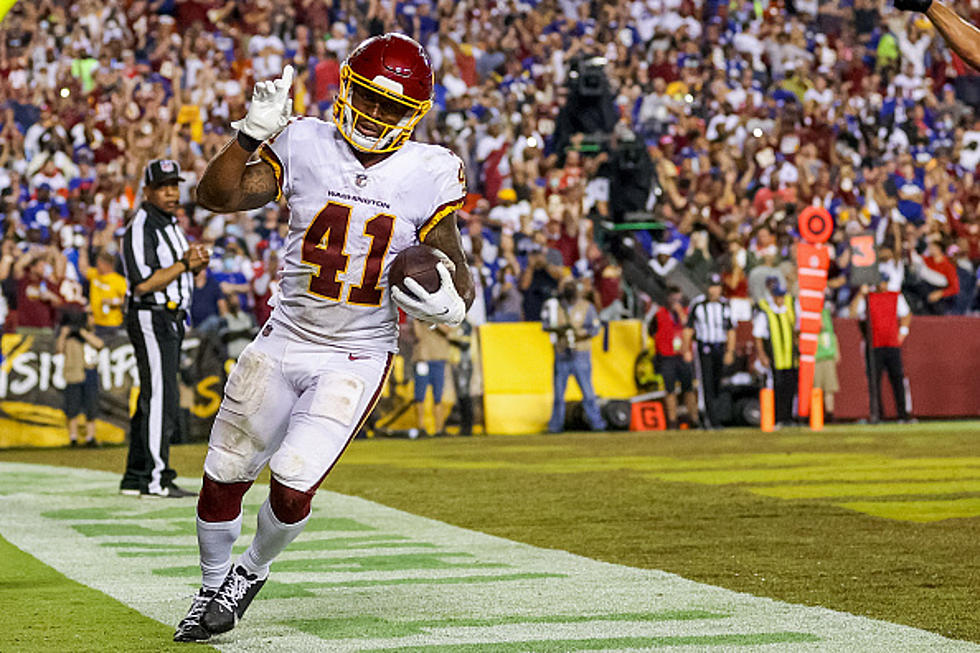 The Buffalo Bills Sign a Brand New Running Back
Getty Images
What were some of the needs for the Buffalo Bills heading into free agency?
Most fans and experts agreed that offensive line and defensive line were two important positions to address. General manager Brandon Beane did just that on Monday.
The Bills signed guard Rodger Saffold (formerly of the Tennessee Titans) and defensive tackles DaQuan Johnson (Carolina Panthers) and Tim Settle (Washington Commanders).
Wide receiver and cornerback are two other positions which need to be addressed, but what about running back? Zack Moss was disappointing in 2021 but Devin Singletary came on strong at the end of the season, and many might think a running back could be added.
Beane did just that on Tuesday.
According to ESPN senior NFL inside Adam Schefter, the Bills intend to sign former Washington Commanders running back J.D. McKissic to a two-year contract with $7 million but can be worth up to $8.
McKissic has played the last two seasons with the Washingfton Commanders, and before that the Detroit Lions and Seattle Seahawks.
McKissic is 28 years old and while he might not be a flashy name or an every-down running back, this is a home run signing.
McKissic's value comes in the passing game. He caught 43 passes in 11 games last season and 80 catches in 16 games in 2020. He can line up at wide receiver as well.
Ken Dorsey and Joe Brady love pass-catching running backs and McKissic's a halfway decent blocker too. He's not a back who will get the ball 18 times a game on the ground, but that's not what the Bills will ask of him.
This is a great signing by the Bills.
11 Pictures of Why We Love Josh Allen
Buffalonians Would Hate To See Josh Allen Endorse These Companies
CHECK IT OUT: 100 sports records and the stories behind them