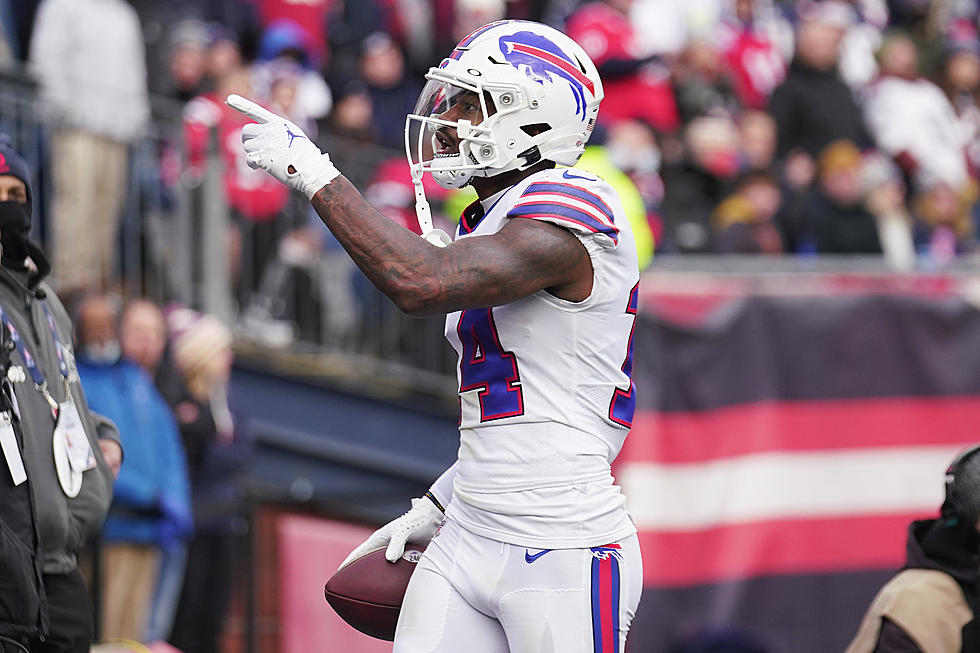 Buffalo Reclaims AFC East With Win Over New England [PHOTOS]
Getty Images
The Buffalo Bills gifted Bills Mafia a late Christmas gift with a big win over New England on the road.
The Bills are back on top of the AFC East after they beat Bill Belichick and the New England 33-21.
Josh Allen had himself a day, tossing for 314 yards and three touchdowns as well as rushing for 64 yards on 12 attempts. Allen might of been playing with a chip on his shoulder after getting snub for the NFL Pro Bowl. The best part, if he keeps playing like this he wouldn't be able to play in the Pro Bowl since the Bills will be in the Super Bowl.
The Bills ground game also came back to life in this game. Devin Singletary has 12 attempts rushing for 39 yards and one touchdown. He also helped the team in the passing attack grabbing 5 passes for 39 yards.
An unlikely hero lead the Buffalo passing attack that was missing Cole Beasley and Gar Davis. Isaiah McKenzie leads all Bills receivers with 11 catches for 125 yards and one touchdown. Stefon Diggs also had a good game, catching 7 balls for 85 yards and one TD. Dawson Knox grabbed the other Josh Allen touchdown pass.
The Bills defense played well and force rookie Mac Jones into throwing 2 interceptions. Micha Hyde was also another Pro Bowl snub grabbed both ints.
Tyler Bass remained Mr. Automatc hitting both of his field-goal attempts.
The Bills now control their own fate when it comes to the playoffs. If they win their next two games, they would finish the season 11-6 and would win the AFC East for the 2nd year in a row.
Up next for Buffalo is a home game against the Atlanta Falcons on Sunday, January 2nd.
Bills Reclaim Lead In AFC East
The Bills are back on top of the AFC East after beating the Patriots on Sunday.
10 Photos Bill Belichick Haters Will Love To See
If you love to hate on Bill Belichick, you will love these photos
Bills Back On Track With Win Over Carolina [PHOTOS]
The Bills blew out the Carolina Panthers on Sunday 31-14. Enjoy a photo recap of the game.