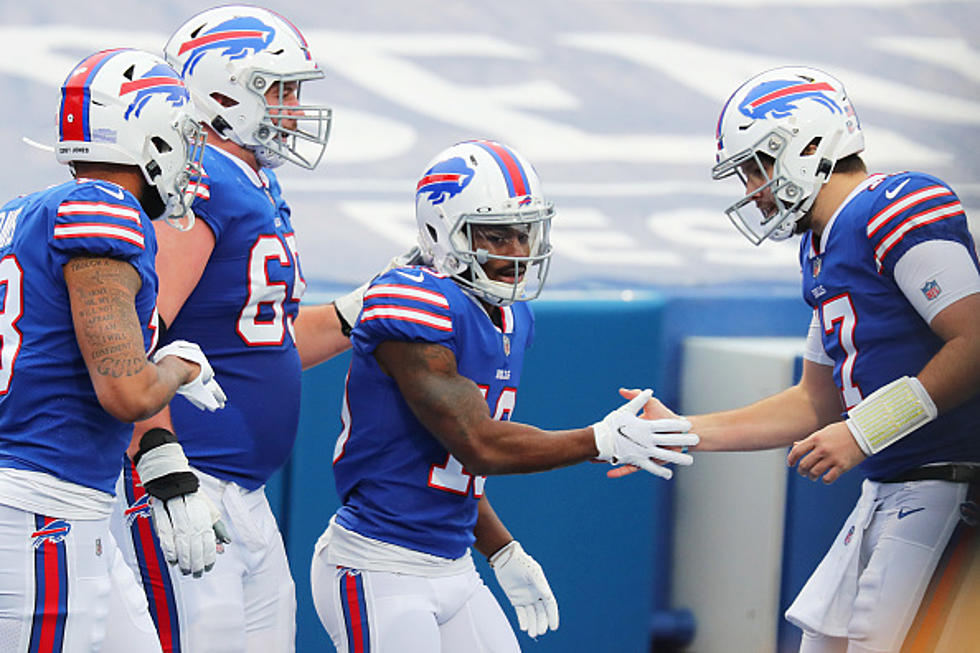 Bills Player Likely Chose Less Money to Stay In Buffalo
Getty Images
NFL free agency is always a lot of fun. At least it is for fans; not really sure if NFL teams have as much fun, but it sure keeps them very busy.
The legal tampering period for NFL free agency started on Monday at noon. That means team could negotiate and agree to contracts before they can sign them on Wednesday afternoon.
The Bills were busy signing players, such as defensive tackle Tim Settle, defensive tackle JaQuan Johnson, guard Rodger Saffold, and running back J.D. McKissic.
They Bills released guard Daryl Williams and lost defensive tackle Harrison Phillips to the Minnesota Vikings.
But one player the Bills re-signed at the 11th hour was wide receiver/kick returner, Isaiah McKenzie.
McKenzie signed a two-year contract for $4.4 million but could be worth up to $8 million.
The contract does not feel like a lot. It sure feels like McKenzie could have had more money and maybe even a larger role with another team.
McKenzie said in his press conference that he felt loyal to Buffalo and there's nowhere else he wanted to be.
That's very moving. McKenzie really did have a chance to make more and get a better opportunity for snaps elsewhere. Not that he won't with Buffalo, but his stock was higher after 2021.
He came back because he loves the team, he loves playing with Josh Allen and the Buffalo community.
It's so cool that Western New York is a players that players want to be.
10 Things All Buffalonians Buy at Wegmans
The things Buffalo residents get every time they shop at Wegmans.
12 Tax Preparers With Great Reviews In WNY
LOOK: Here are the pets banned in each state
Because the regulation of exotic animals is left to states, some organizations, including The Humane Society of the United States, advocate for federal, standardized legislation that would ban owning large cats, bears, primates, and large poisonous snakes as pets.
Read on to see which pets are banned in your home state, as well as across the nation.