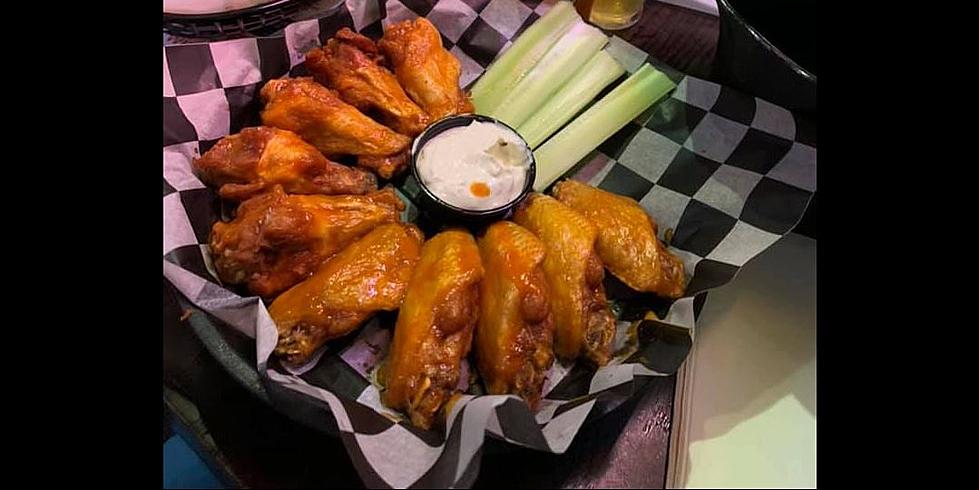 Two Bar-Bill Wing Sauces Now Available at Buffalo Grocery Store
Credit: Chris Owen
We take food in Western New York very seriously. People who don't live here (in some cases, have never been here) can take shots at our weather and lack of championships for the Bills and Sabres, but the two things they cannot question is the people and the amazing local food.
Here in Buffalo, we are known for wings and beef on weck the most. They're the two foods that really set us apart, especially the wings.
There are so many awesome places to get wings; Kelly's Korner, Nine-Eleven Tavern, Elmos, Anchor Bar, Duffs, Mammosers, etc.
Bar-Bill is another hugely popular stop for wings, and the sauce is arguably the thing that makes them stand out for locals. Two of those famous sauces are now available for purchase at one of Buffalo's popular grocery stores..
According to their social media accounts, Bar-Bill's medium and honey butter BBQ sauce is now on store shelves at TOPS Friendly Markets.
The honey butter BBQ, along with the Cajun honey butter BBQ are the two unique sauces at Bar-Bill that people love, and it's awesome the honey butter BBQ variety is one of the two that is now at TOPS.
I've been to other places around the country for wings and while some are pretty good, they simply do not compare to the great places we have in Western New York.
We are truly blessed to have so many amazing local options for wings and food in general, here in Buffalo.
The Top 30 Beef on Weck Restaurants In WNY
The 30 best places for beef on weck in Western New York.
The Top 40 Pizza Places in Western New York
The best pizza spots in Buffalo!
25 Important Things You Need To Bring To Your Tailgate