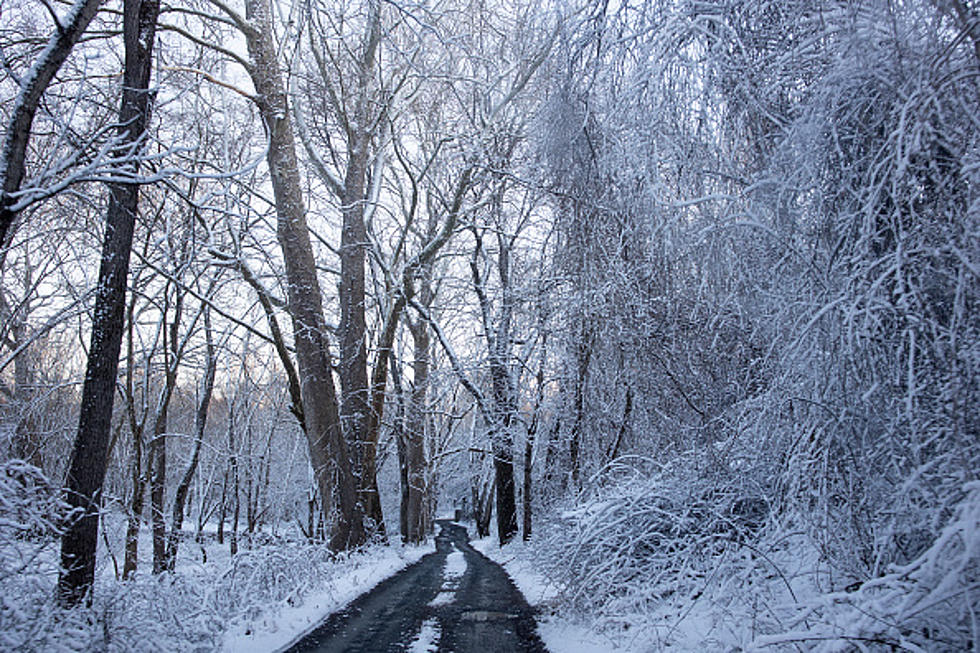 2 Feet Of Snow For Parts Of New York State
Corbis via Getty Images
The spring has sprung, the grass has riz! Do you know where your snow shovel is? That may be the case for a few residents in New York State who are still digging out after a post Easter snow storm that hammered them over the last couple of days.
According to reports, portions of New York had nearly two feet of snow over the last few days!
The National Weather Service reported 14.2 inches of snow fell in Binghamton, N.Y., breaking its previous two-day April snowstorm record of 13.6 inches from 2007.
It was a record setter for other portions of New York as well.
A RECORD SNOWFALL OF 11.4 INCHES WAS SET AT THE GREATER BINGHAMTON
AIRPORT IN THE TOWN OF MAINE NY YESTERDAY. THIS BREAKS THE OLD
RECORD OF 6.9 INCHES SET IN 1983.
THIS IS ALSO THE LATEST IN THE SEASON THAT THIS MUCH SNOW HAS FALLEN IN ANY CALENDAR DAY.
I know we get snow in the spring here in New York State but this is getting a little frustrating. I feel bad for those athletes who play spring sports at schools in New York and are having games and practices pushed back or canceled. The snow is going to melt and the temperatures are expected to get in to the upper 60s by the weekend. But that is not much help for those dealing with the snow their spring flowers.
Inside Whitney Houston's $1.6 Million Home & Studio
Take a look at the late Whitney Houston's longtime home and studio in New Jersey, now for sale.
Bills Lover's Dream House For Sale & It's Not Even In Buffalo
PICTURES: See Inside Taylor Swift's Luxurious Childhood Home
Taylor Swift's luxurious childhood home is for sale for just under a million dollars, and pictures show a well-appointed residence that's a fitting home for a future superstar. The 5-bedroom, 4-bathroom, 3,560-square-foot Georgian Colonial in suburban Reading, Pa., has been completely renovated, and it features a sweeping staircase, a formal dining room, a study with a fireplace and a formal living room with a fireplace and French doors that open onto a side porch.
There's also a gourmet kitchen, a large master bedroom with an attached master bathroom, a bonus room, a separate laundry room and a detached garage.